Our Style
---
"Don't get set into one form. Adapt it and build your own, and let it grow. Be like water." ― Bruce Lee
---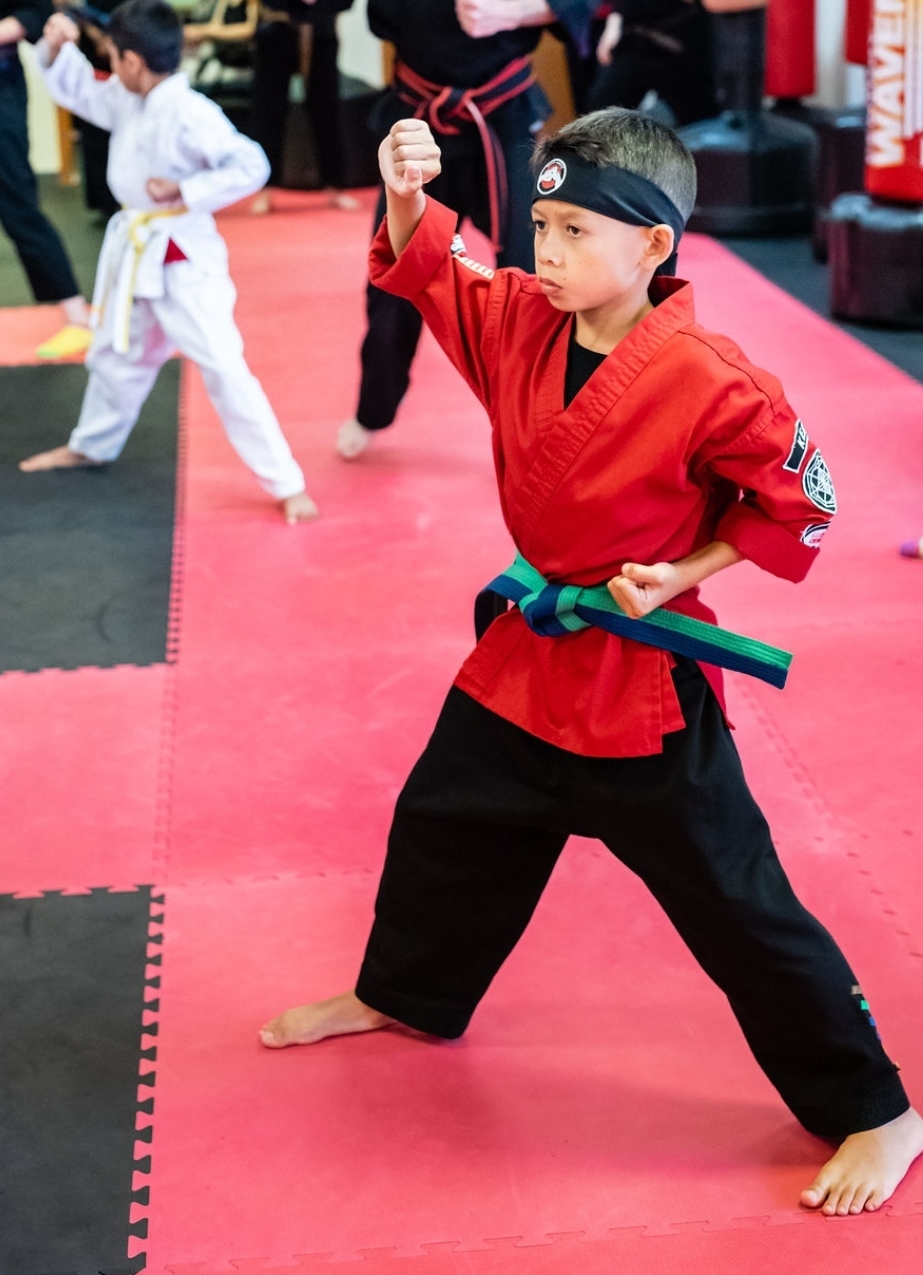 The Riederer's Kenpo Self-Defense System combines elements of Mo Shi Do American Kenpo, Jeet Kune Do, J.S. Wing Chun, and real weapons-defense techniques to adopt the most practical, 100% street-minded approach to a system of martial arts. Our training is all about real-life combat, and therefore in addition to hand-to-hand technique we offer sparring, weapons defense, and weapon use instruction. If you want to be ready for whatever may come your way, this is the methodology you do not want to be without. Read below for more information on the inspiration behind our system.
American Kenpo was founded in Hawaii in the 1950s by Senior Grandmaster Ed Parker. Parker combined traditional kenpō with modern adaptations to create a street-effective American martial art. He believed in tailoring instruction to the individual and emphasized practical self-defense in his teachings. Mo Shi Do Kenpo was founded by Grandmaster Christopher Zeth and Corey Zeth, who passed their deep knowledge of motion and combat mechanics on to our school through Sifu Chris Riederer. We are the only school in Western New York certified to teach Mo Shi Do Kenpo.
Jeet Kune Do (JKD) is the martial arts philosophy developed by world-renowned practitioner Bruce Lee, who took the science of fighting as his deepest passion and contributed so much to its study. Chief among its tenets are simplicity, directness, adaptation, and deception, but the concepts of JKD reach far into the roots and become part of any martial arts system that adopts it as a manner of understanding motion. Lee based his philosophies on the direct simplicity of wing chun, the deceptive power of American boxing, and the adaptation and agility of fencing footwork. Sifu Chris Riederer studied under a student of the World Kickboxing Champion Joe Lewis, who was Bruce Lee's student. Sifu Chris is also a student of J.S. Wing Chun, Sifu Jesus "Tony" Santiago's instructional practice of the martial art that inspired Bruce Lee. We are the only school in Western New York certified to teach J.S. Wing Chun and Sifu Santiago's Jeet Kune Do method.