Workshops for Starbucks and Family Help Center of WNY
Monday, July 20th, 2015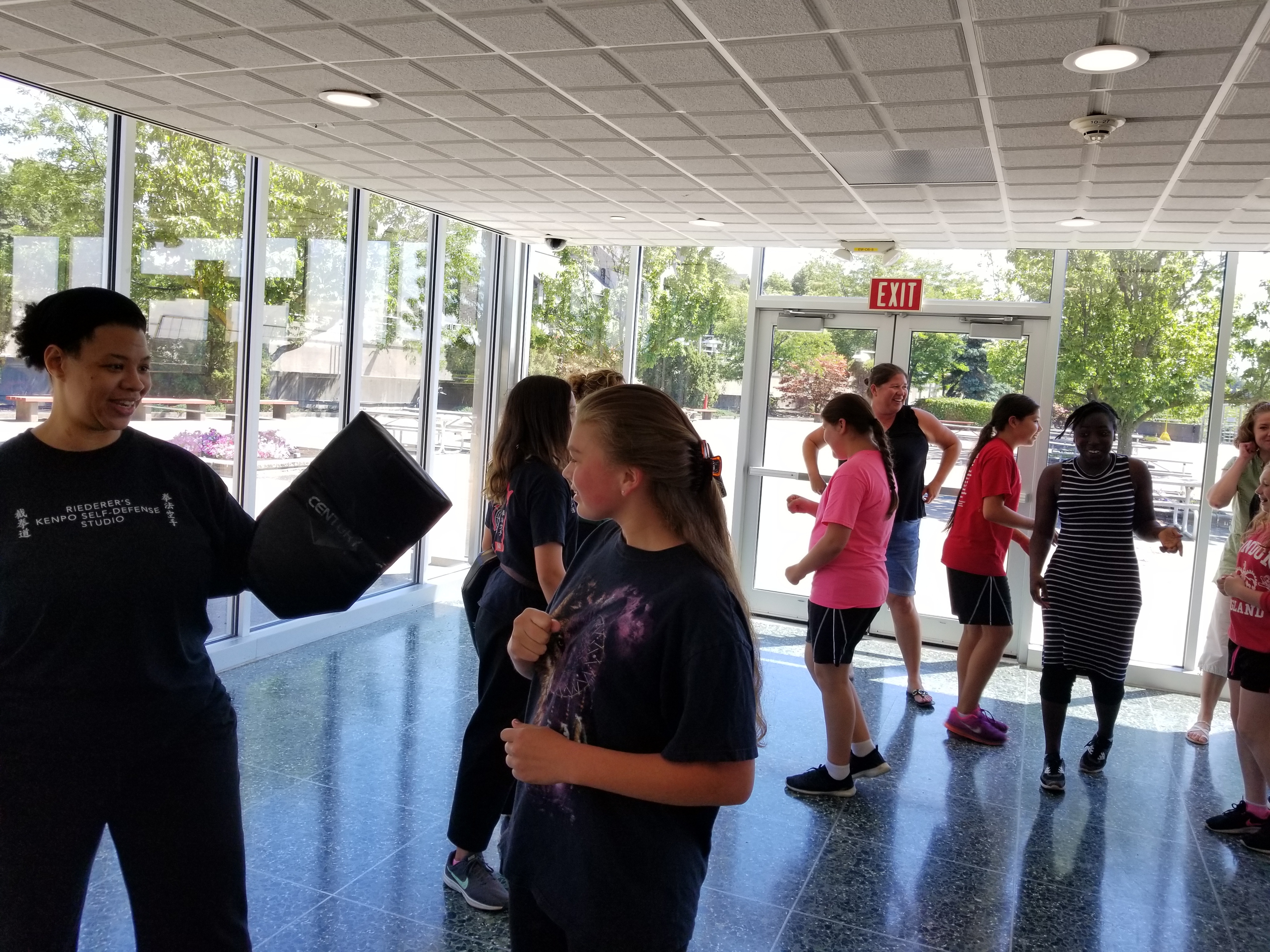 On Monday, July 20th we held two very successful workshops - one for the staff of WNY Starbucks and one for Family Help Center's Youth Leadership Program.
Both groups got to learn basic strikes, blocks, and self-defense techniques, but more importantly both groups learned practical strategies for avoiding/defusing potentially dangerous situations. We are so grateful to be able to work with these local groups and to share the self-defense system that enhances our lives.
If you are interested in having Kenpo Self-Defense Studio run a workshop for your group, school, or business, check out our workshop page for more information or give us a call today!